Red Dead Redemption 2 on PC: Everything you need to know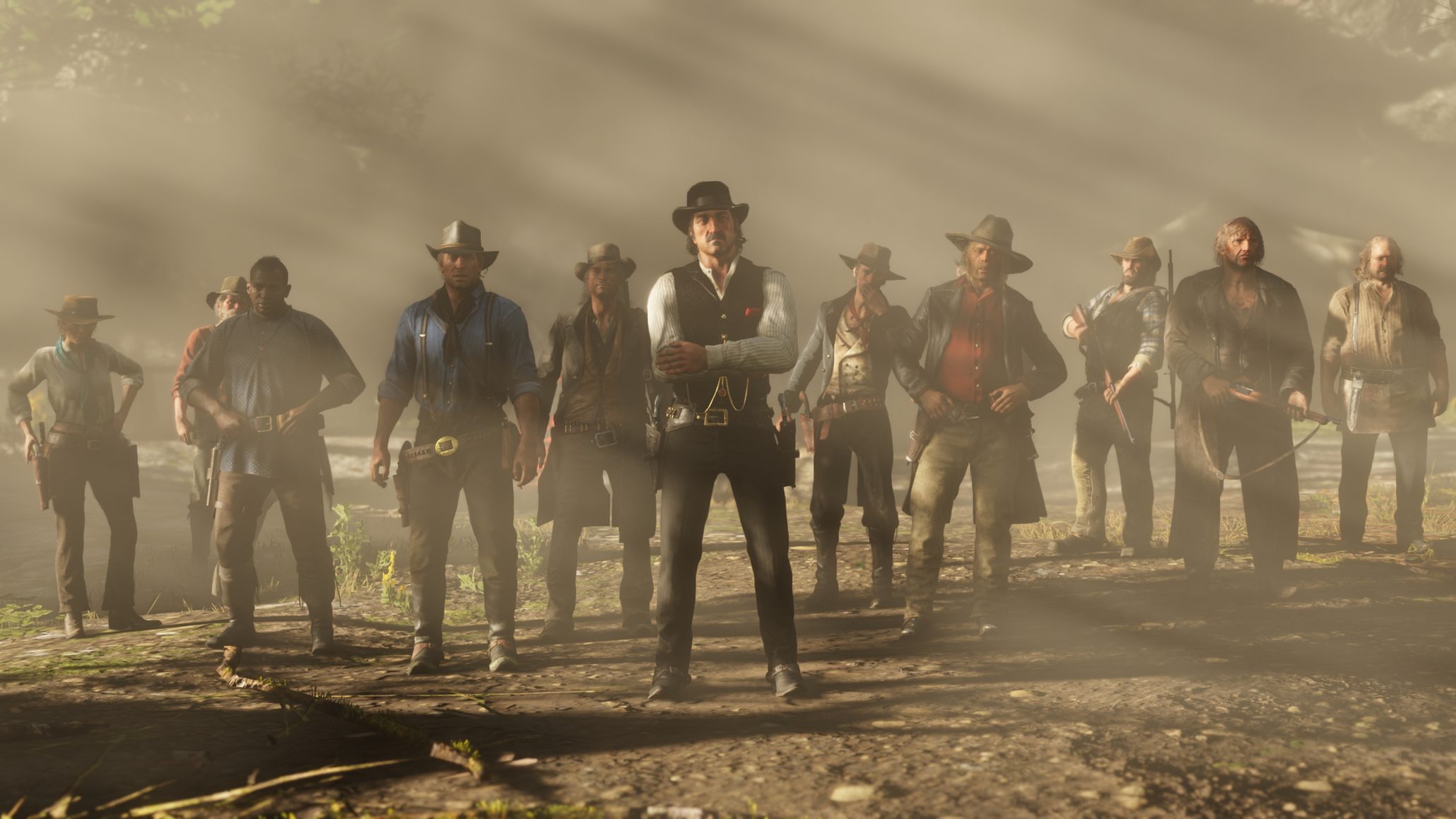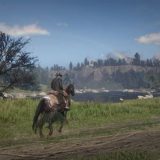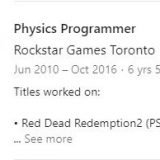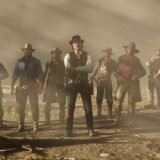 Red Dead Redemption 2 on PC: Everything you need to know
Yes, it's really true – Red Dead Redemption 2 is finally coming to PC! For those who've been waiting for the PC release so that they could have a taste of Rockstar's exciting open-world Western game, there is not much longer left to wait.
Red Dead Redemption 2 for PC will appear on November 5. This was officially announced via a tweet by the game's developer Rockstar. The company at the same time shared news regarding some of the never-before-seen features that will be part of the PC version. Red Dead Redemption 2was released on console in October 2018, and it was very well received by the audience and the critics, in addition, there was also a Red Dead Online component included that was supposed to get players hooked on the game (and let us not forget the enormous single-player campaign), however, the play has so far been restricted to Xbox One and PS4 console releases only.
Meanwhile, all that the faithful PC players could do was hope that one day Red Dead Redemption 2 PC port would appear, and now it looks like their hopes will come true. Moreover, it could be that this version of the game will, in fact, surpass players' expectations…
Of course, those players who seek a high-spec or 4K experience have the option of playing the game on the PS4 Pro or Xbox One X,  still, nothing can compare to a souped-up PC rig when it comes to emphasizing certain details and revealing the full potential of the famous Rockstar game. Rockstar says there will be"a range of graphical and technical enhancements for increased immersion along with new Bounty Hunting Missions, Gang Hideouts, Weapons and more," in this much-awaited PC release.
Red Dead Online, the game's online multiplayer component, will be available on PC as well, and it will include the latest content, where players will have "Frontier Pursuits and the specialist Roles of Bounty Hunter, Trader and Collector for players to progress through and earn unique rewards."
Red Dead Redemption 2 PC release date, deals and launcher
Red Dead Redemption 2 PC edition is scheduled to be released on November 5, and pre-purchase for the game will be available from 11am  ET on October 9th, only via the Rockstar Games Launcher. Right now there is no information about the price. If you choose to purchase it using Rockstar's PC games service, you will have the possibility to download free of charge any two of the games from the list below:
Grand Theft Auto III
Grand Theft Auto: Vice City
Grand Theft Auto: San Andrea
Bully: Scholarship Edition
A. Noire: The Complete Edition
Max Payne 3: The Complete Edition
Players will find the game at the Epic Games store, Greenman Gaming, the Humble Store as well as at the GameStop, moreover, it will be available at additional digital retailers from October 23rd and it will come with a nice pre-order bonus of 25 Gold Bars for Red Dead Online.
It must be mentioned that Rockstar are looking for ways to make the deal more attractive on their own platform by offering buyers $20 off the Special Edition and Ultimate Editions and including some nice pre-purchase bonuses, e.g., the Outlaw Survival Kit, a War House, a Treasure Map, a Cash bonus for the Story Mode and 50 Gold Bars for Red Dead Online.
Red Dead Redemption 2 on PC: the story so far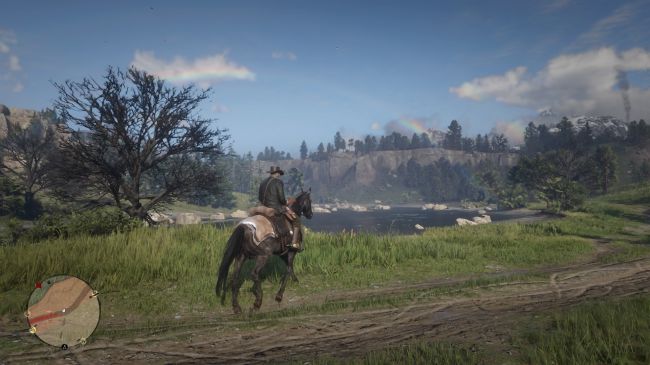 Rumors started circulating in mid-October 2018 regarding a possibility that Red Dead Redemption 2 for PC will appear on the market, this happened soon after the online retailer MediaMarkt included a PC version of the game on the website, and the indicated placeholder date was December 31, 2019. Soon this entry was removed and that date passed and, sadly, no PC version came out…
Fans started getting their hopes high once more when a LinkedIn profile of a Rockstar employee appeared with credits as a programmer on the PC version of the game. However, this listing soon disappeared as well when the media spotted it..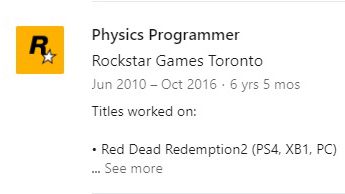 More substantial information stated to emerge when Rockstar launched a mobile / tablet companion app together with the new Red Dead game, mostly intended to serve as a hub for those who wish to keep an eye on the in-game stats, journal entries, as well as map locations.
Somecrafty source, ion the other hand, included references to PC-quality graphics settings – such as shadow quality, grass rendering, etc., besides the lines clearly mentioning PC, for example, 'PARAM_companionAutoConnectIpPC' or 'CommandIsPcVersion(void)'. If you would like to have a look at the complete list, you can find it on Rockstar Intel.
'Oculus' was mentioned as well, which definitely is connected to the VR adaptability of the game. If we keep in mind the fact that there is a possibility to play this game completely in from an immersive first-person point of view, virtual reality is not surprising at all – and Red Dead 2 VR would fit perfectly a well-attuned Oculus or PC-bound headset.
Unfortunately, there hasn't been much news every since and we haven't heard more of such encouraging information regarding Red Dead Redemption 2 on PC – until quite recent time. Twitter user JakoMako51 (via PCGamer),  saw a line in the Rockstar Social Club's source code that talks about "RDR2_PC_Accomplishments".
Take a look at the tweet below:
The fact that Red Dead Redemption 2 is coming to PC is now quite evident. #RDR2 #reddeadredemption2pc #RedDeadRedemption2 #rdr2pc #reddeadredemption
RDR2_PC_Accomplishments:"Accomplishments"
You can search for "RDR2_PC" in the following link: https://t.co/hmtRJGKmoa pic.twitter.com/4kJAd5u58r

— JakoMako51 (@JakoMako51) July 4, 2019
It is even more probably that we will see a Red Dead Redemption 2's PC version when we heard the news that Rockstar had once more secured classification for the game in Australia.
RDR2 has confirmed for console release, by the Australian Classification Board, a body responsible for approving and determining ratings for films and computer games.