Red Dead Redemption 2 System requirements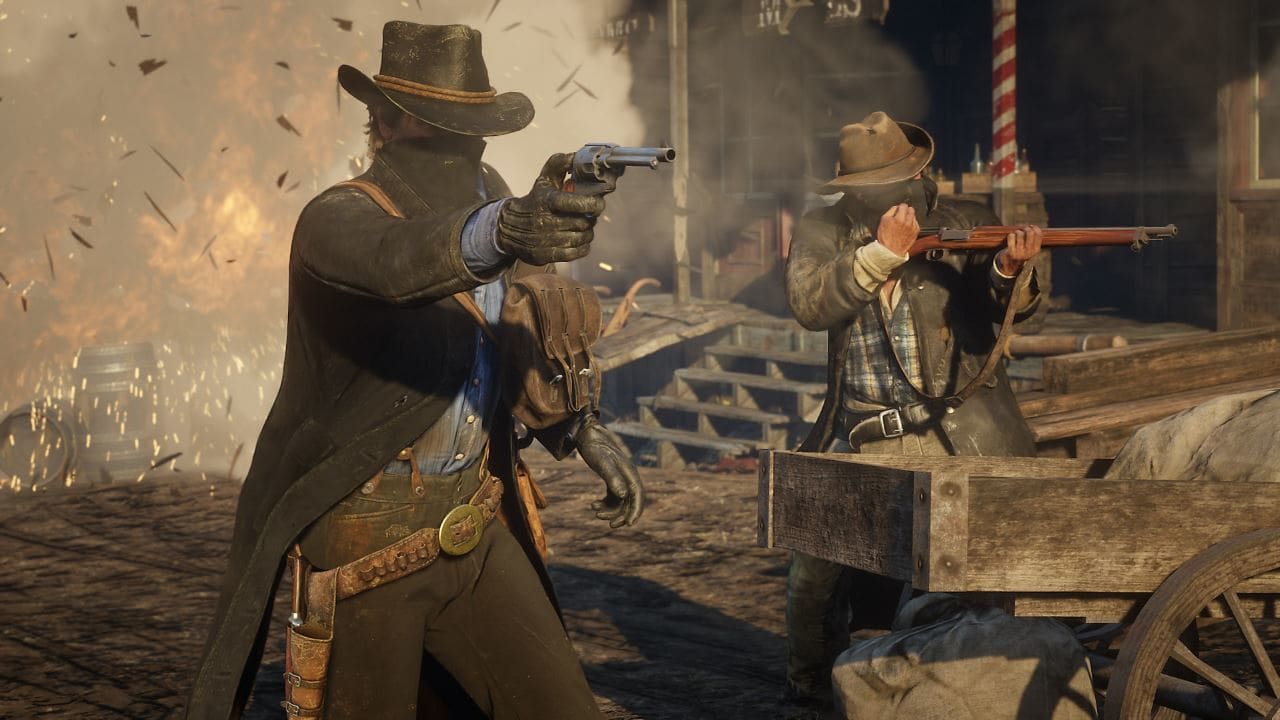 Red Dead Redemption 2 System requirements
There are the minimum Red Dead Redemption 2 System Requirement if you want to be able to play the game in your PC
OS: Windows 7 – Service Pack 1 (6.1.7601)
Processor: Intel® Core™ i5-2500K / AMD FX-6300
Memory: 8GB
Graphics Card: Nvidia GeForce GTX 770 2GB / AMD Radeon R9 280 3GB
HDD Space: 150GB
Sound Card: DirectX compatible
below is the list of recommended Red Dead Redemption 2 System Requirement in order to have a more satisfying experience of playing the game in your PC
OS: Windows 10 – April 2018 Update (v1803)
Processor: Intel® Core™ i7-4770K / AMD Ryzen 5 1500X
Memory: 12GB
Graphics Card: Nvidia GeForce GTX 1060 6GB / AMD Radeon RX 480 4GB
HDD Space: 150GB
Sound Card: DirectX compatible
We know that everyone is waiting for the new RDR 2 version to be released, but let us not forget that Red Dead Redemption 2 System Requirements are important as well. We are already certain that the game will be compatible with PlayStation 4 and Xbox One consoles. However, there is still no news regarding the PC version and we don't know exactly which of Red Dead Redemption 2 System Requirements we will have to meet. This is definitely puzzling the game's fans since they cannot be certain about the future and it is, therefore, hard to be prepared. An added complication is the fact that actually it is quite possible that someone's PC or game console features do not fulfill the RDR 2 System Requirements and the players will have no choice but to upgrade their PC or search for some other solution.
No wonder there are many discussions on the topic of the RDR 2 System Requirements among the fans – everyone would like to know, which minimum requirements will be sufficient for playing the game on PC. It seems reasonable to assume that CPU should be dual-core, possibly Intel or AMD. As far as the graphics are concerned, Nvidia GeForce GT 340 or AMD Radeon HD 3800 should suffice. And we believe you should be able to run the game with at least MS Windows XP version (this is not an issue at all, we believe!). A minimum capacity of RAM should be at least 2 GB and it's a good idea to do some cleaning up of your PC because you have to make sure you have 32GB of free space on your disk. And it is believed that the DirectX 10 version will be sufficient.
However, for those of you who wish to be fully prepared for the latest game version which may be available on PC, we have made a list of Red Dead Redemption 2 Online System Requirements. We begin with the processor, which we believe should be at least Intel Core i5-2500T 2.3GHz or AMD Phenom II X4 975 so that the game runs smoothly. When it comes to the video card we think it is a good idea to have at least AMD GeForce GTX 480 or HD 6970 version of AMD Radeon. We also think your operating system version should be a least MS Windows 7 and your RAM is a minimum of 6GB. If it is so, DirectX 10 is sufficient as well to meet our predicted Red Dead Redemption 2 Online System Requirements. You better be prepared for every sort of scenario!