Horse Harnesses aka Breast Collars Mod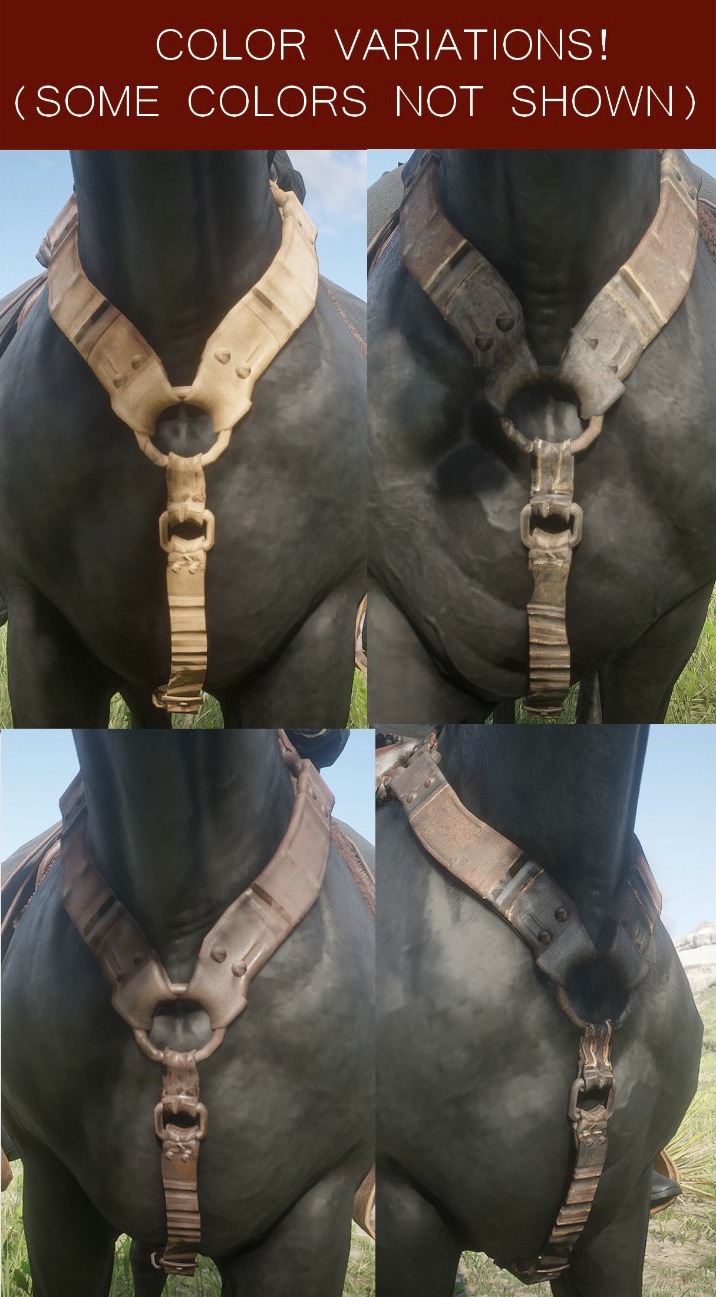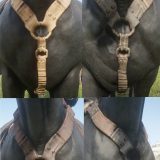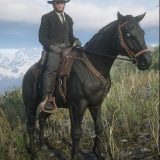 Horse Harnesses aka Breast Collars Mod
Adds horse harnesses aka breast collars to the game
Requirements:
Lenny's Mod Loader
Version.dll
What does this mod do?
This mod takes the horse harness from online and removes the lantern altogether, replacing the large saddle bag. As a result of this, some NPCs will also use harnesses which feels more natural than you being the only one to use it. It also features different color variations depending on which color large saddle bags you select.
Is this mod accurate to the real world and more specifically, the Old West?
This mod aims to add an extra layer of realism to the game as breast collars were used from time to time in the Old West and they are also used sometimes in Western movies. Cowboys and riders today use breast collars to keep their saddles from sliding backwards, so if you use one of these IRL I hope this mod allows you to better recreate your actual saddle setup.
How do I install this mod?
You'll need Lenny's Mod Loader and Version.dll in order for it to work. Simply drop the file into your lml > stream and you should be good to go. Once the mod is installed, equip the large saddle bag via the stable if you haven't already and it should appear on your horse.. unfortunately you won't be able to see the collar until you exit the stable but you'll know it's equipped once your saddle bag goes away.
I happen to like my saddle bags, can this mod replace something else?
Yes, it should also be able to replace horns, small saddle bags, or bedrolls. All you need to do is change the filename to the name of the model's .ydd file which you can find through OpenIV and you should be good to go!