Gta 5 Weapon Carrying System Mod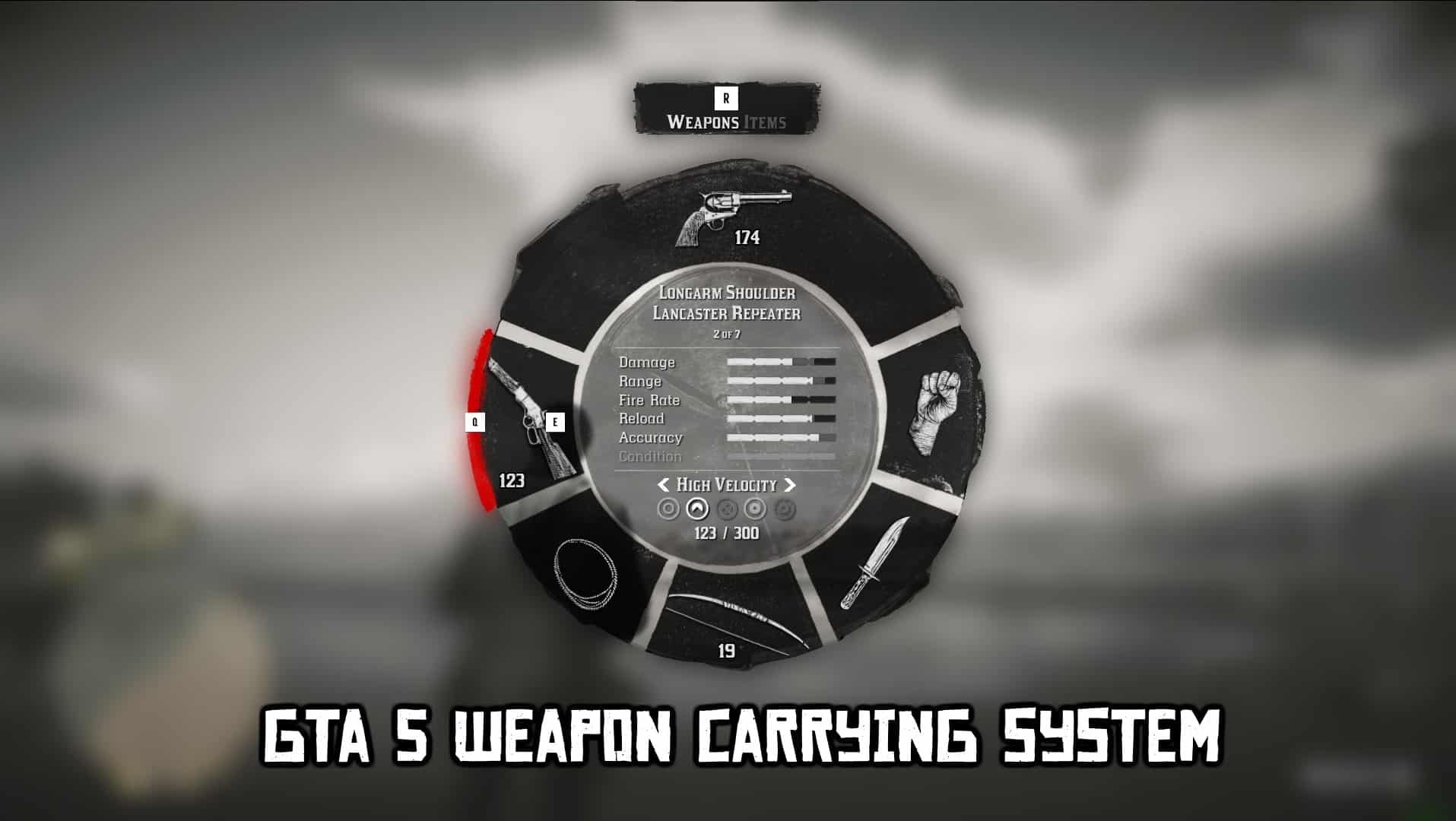 Gta 5 Weapon Carrying System Mod
Recreates the Gta 5 weapon carrying system for Red Dead Redemption 2.
Main features:
You carry all your weapons at once
No Weapon Straps
When you dissequip a weapon, your weapon dissapears. (Exceptions are revolvers and knifes, because cowboy i m m e r s i o n)
Thanks to Dooge for allowing me to upload my edited version of RDR1 Weapon Overhaul.